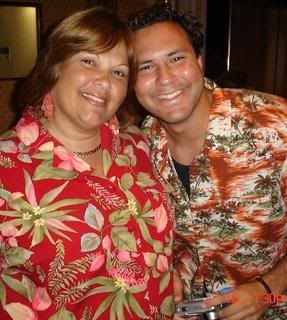 I have a hard time figuring out why God does what He does sometimes.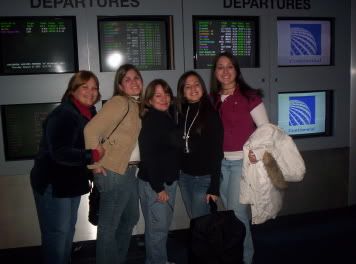 Gabriel's brother's godmother (got it?) passed away this morning. She had been battling
cervical cancer
for a good while. I think the hardest thing about her loss is the fact that her daughter is getting married in two months- to said godson. How often does somebody get to say that their daughter married their godson? That's just an amazing once-in-a-lifetime opportunity. But I know that she'll be there that day... just in a different form.
I know she's in a better place, and I know that she is better off, but I can't help but remember her and her bubbly and spunky personality.
I wish everyone would meet someone as special as her in their lifetime. She was so full of life. She was always happy and always having fun. New Year's parties were legendary at her house, and that house was always full of laughs, good times and an enormous family.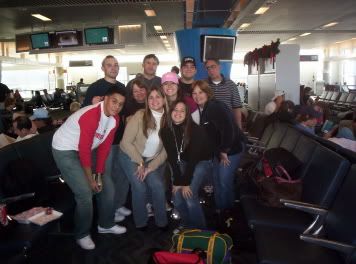 I spent the entire day at the hospital with Gabriel's family and her family. And to tell you the truth, there's nowhere else I would have rather been. There were people literally packed in her room, spilling out into the hallway. She touched those lives and so many others in her 46 years. I was honored to have known her.
Today has been just
surreal
. I would have never imagined two years ago when we went to New York that a little more than two years later, she would be gone. I keep on thinking that this is all just a dream. But I remember every detail of it. I remember the first time Gabriel told me that she might have found a cyst, and thinking that she would overcome it. I can't believe this is happening....I don't know why God takes such good people from us, or why He would let such a young person suffer as much as she did. I have been asking Him that question all day long. But I know that, even though it looks bleak right now, God has a plan. And this just happens to be a part of a bigger picture. I have to remind myself of that.
Something good will come out of this.

In the meanwhile, please pray for Elsa Villar and her family. And get yourself checked. Early detection really does save lives.
Get informed about cancer research & prevention.
Susan G. Komen Foundation
Liga Contra el Cancer/ League Against Cancer
American Cancer Society
National Cervical Cancer Coalition